About Plant Group
Plant Group provided project management and engineering services related to transportation infrastructure (road, highway, railway, port, transit and airport facilities), environmental infrastructure (water, wastewater, drainage and storm water management, waste management and recycling), buildings (industrial, commercial and institutional facilities) and industry (food processing, wood products, steel, energy and motion pictures) from 1999 through 2014.
Effective in 2014, the firm ceased to provide professional engineering services and shifted its focus to value analysis, claims management, litigation support, constructability analysis and project controls.
Philosophy
Plant Group committed to a collaborative approach to serve its clients and colleagues:
By partnering, we can virtually eliminate the adversarial nature of the traditional project implementation process. With more energy focused on problem solving than assignment of blame, projects are bound to move ahead more quickly and efficiently.
– Jeffrey Plant
Management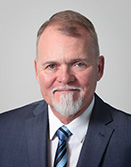 Jeffrey Plant,
MBA, P.Eng., CVS, PMP, CQA
Chairman.
An engineer and project manager, working both as a consultant and as a construction contractor, Mr. Plant has provided services to government agencies, municipalities, first nations, railways, developers, building owners, industrial clients, financial institutions, other consultants and general contractors.
Previous executive experience includes the management of business units for two international consulting engineering firms, participation in several successful business start-ups and involvement in several mergers and acquisitions. Mr. Plant also served as President of a business unit for a publicly traded company during a turn-around situation.He has played strategic roles in the management and execution of over 20 major infrastructure projects. Selected achievements include the $2.15 Billion New Champlain Bridge Project in Montreal, the US$750 million Port of Miami Tunnel Project, the US$800 million Highway 2000 project in Jamaica and a US$70 million wastewater infrastructure design and procurement project in Venezuela. Mr. Plant also participated on teams pursuing the $600 million Fredericton-Moncton highway project and the $3 Billion Ontario Highway 407ETR privatization.
He has applied his broad managerial and strategic expertise to projects across Canada, in the USA, Mexico, Jamaica, Bahamas, Puerto Rico, Barbados, Trinidad, Venezuela, Colombia, Ecuador, Peru, Bolivia, Uruguay, Argentina, Brazil, Nigeria, Kenya, Malawi, Tanzania, Ethiopia, Egypt, Turkey, Ukraine, China, the Philippines and Indonesia.
Mr. Plant served as a member of the Board of Directors and sat on the Executive Committee of SAVE International, the Value Society from 2009 through 2015.  He is currently employed by Hochtief PPP Solutions North America, Inc. and is no longer actively involved with Plant Group Inc. on a day-to-day basis.